Vegan Kale Risotto ~ Maya Devi Georg






by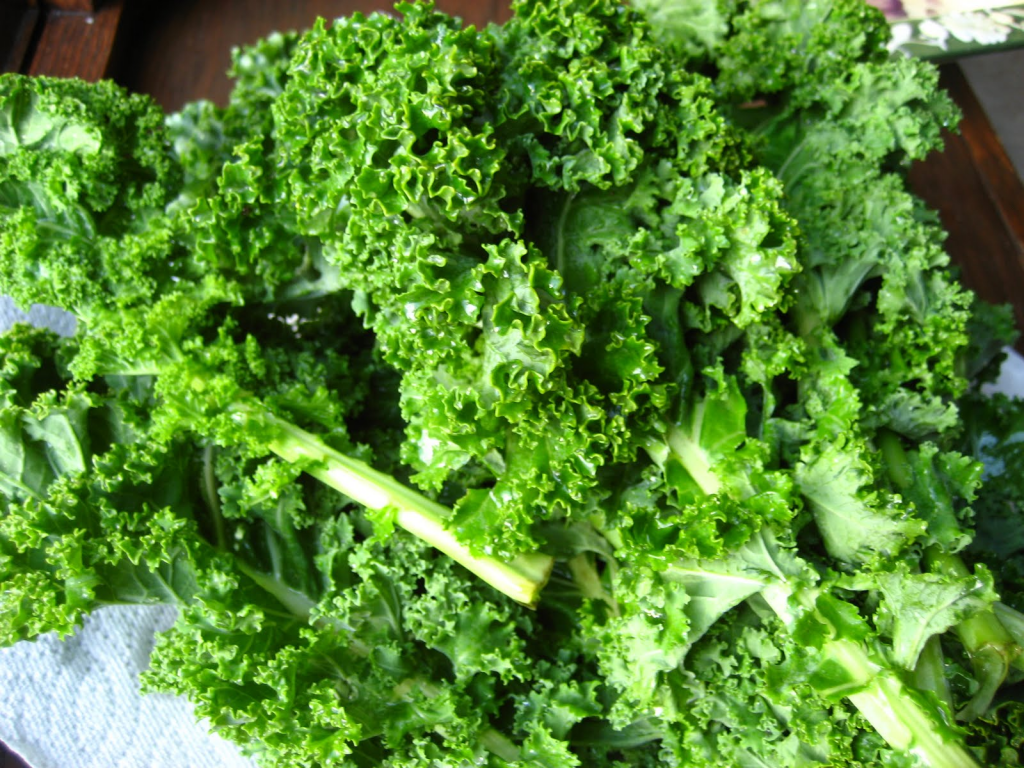 I love risotto!
The basic concept of the dish is to simply cook rice in a sauce pan as you slowly add liquid. It is easy to make and is a meal that is always open to interpretation and experimentation. There is no shortage of flavor combinations or ingredients that can be used – mushrooms, seafood, meats, cheeses, vegetables, or even (and I do this when my pantry is bare) simple aromatic herbs. In fact, I made this dish last week with only half the ingredients because that is all I had in the house. It was still delicious!
One of the defining characteristics of risotto is in its creamy texture. Most people assume that requires the use of butter, cream, or cheese. Nope! It's all about the rice! Risotto is traditionally made from arborio rice. This short grain rice releases much of its starch when it cooks and creates the rich and velvety texture that is expected in risotto dishes.
This recipe calls for frozen kale. I use frozen kale because that is all I can find. If you prefer to use fresh kale, make sure the leaves are well cleaned, stems trimmed, and chopped coarsely. You're also going to need approximately 1/2 kilo (1 pound) of fresh kale.
This recipe also calls for the use of wine. I remember sharing a recipe years ago with a friend and she balked at the use of wine saying "My children will get drunk!" Wine, or any alcohol, that is used in cooking loses most of its alcohol content and is safe for anyone to eat.
I encourage you to play with your food, experiment with the recipe, and make it your own!
Enjoy!
Vegan Kale Risotto 
1  12-Ounce Package of Frozen Kale
3  Tablespoons Olive Oil
1  Leek (white part)
1  Large Onion
1  Bunch Scallions
4  Cloves Garlic
1/2  Small Celery Root
1/2  Small Fennel Bulb
1  Teaspoon Fresh Marjoram
1  Teaspoon Fresh Oregano
2  Cups Vegetable Stock
2  Cups White Wine (Pinot Grigio)
1  Cup Water (or more if necessary)
3/4  Cup Arborio Rice
Salt to Taste
In a large saucepan add olive oil and place over a low flame. Finely chop leek, onion, scallions, and garlic, and add to sauce pan. Sauté until garlic is see through.
Shred celery root and fennel bulb in a box grater or food processor. Add to sauce pan, stirring the vegetables until well combined, and cook for several minutes.
Add rice, stirring constantly, allowing the rice to absorb all moisture in the pan.
Add the kale. This will release a lot of moisture. Stir constantly and allow the rice to absorb the liquid.
When the mixture begins to dry slowly add small amounts of  liquids, alternating the wine and stock. Continue stirring and adding wine and stock, until they have both been absorbed.
Add oregano and marjoram. Add salt to your taste.
Begin adding water. Taste the risotto regularly to see if the rice has cooked. Keep adding water until the rice is cooked to your preference.
When the rice is cooked all the way through, remove from heat and serve in a shallow bowl, or a deep plate.