Contributors
We LOVE Our Contributors!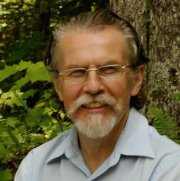 Ramesh Bjonnes is the co-founder of the Prama Institute, a holistic retreat center in the Blue Ridge Mountains of North Carolina and the Director of the Prama Wellness Center, a retreat center specializing in yoga detox by incorporating juice fasting, ayurveda, and yoga to cleanse, relax and rejuvenate.
Bjonnes is also a writer, yogi and workshop leader. He lived in India and Nepal in the 1980s learning directly from the traditional teachers of yoga and Tantra. He has taught workshops in many countries and is the author of Sacred Body, Sacred Spirit(InnerWorld) and the upcoming Tantra: The Yoga of Love and Awakening (Hay House India) He lives and practices in an eco-village in the Blue Ridge Mountains of North Carolina.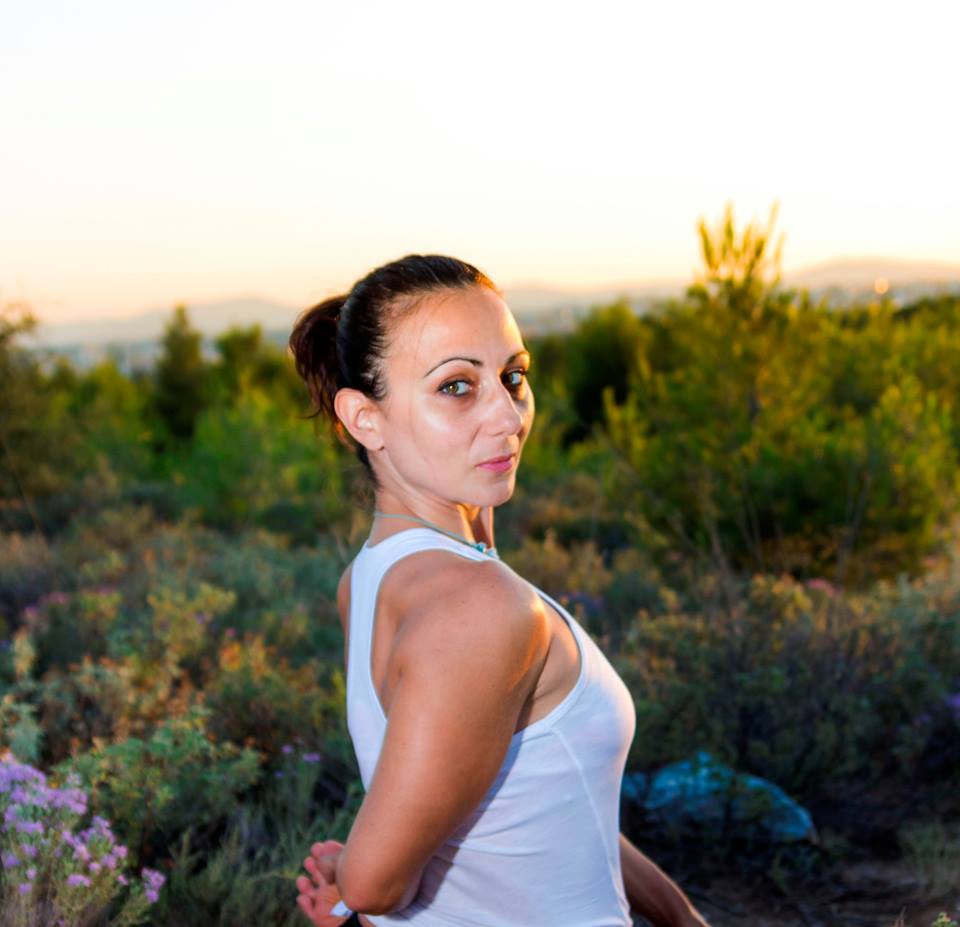 Evi Bouzaki became involved into yoga out of her interest in physical movement, while practicing other disciplines in martial arts. She moved to the UK in 2004 and came back to Greece/Athens in 2012, where she currently lives and teaches yoga. Very soon in life she became a dedicated yoga practitioner and noticed the benefits of the yoga practice, which soon became a routine, a support, an anchor, something she could go back to whenever out of balance.
Conscious dynamism of movement within and between poses where one could bring mindfulness into his/her actions through the breath, is what Evi aims to achieve through her classes. Hence the name 'YogaKinisis' where kinisis=movement in Greek. Yoga classes with Evi embrace flow, harmonizing movement and breath where the intensity of the movement is always to be decided on the group level or individual.
The time was right in 2006 for Evi to attend the British Wheel of Yoga Teaching Diploma course (2006-2009) with Dave Charlton. Slowly discovering and experiencing the different traditions, fascinated by the yoga philosophy, the beauty and mechanics of human body, her interest then led her to the completion of the 'Art of Individual Teaching' 500hrs course (2009-2011) through aYs and BWY with Dave Charlton and Ranju Roy.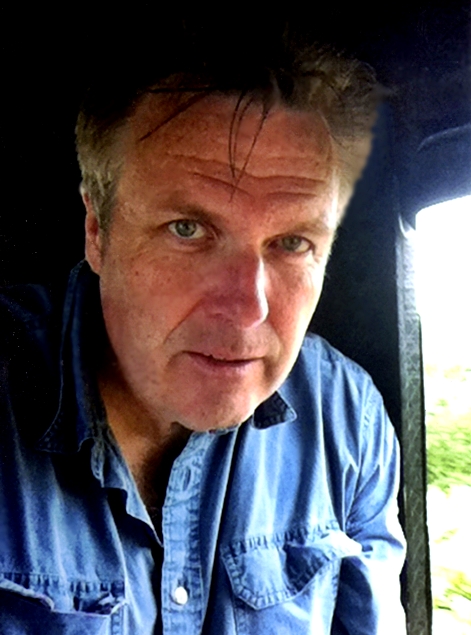 Michael Bowden, author of The Goddess & The Guru,  is an attorney and former New York Times Company reporter with three decades of publishing experience, having written for newspapers and magazines ranging from the ABA Journal to India Today.   A longtime features editor for Lawyers Weekly Publications in Boston, Bowden is currently Director of Communications for Roger Williams University School of Law, Rhode Island's only law school. His freelance magazine features have appeared in both national and international publications, and he was awarded the American Bar Association's prestigious Ross Award for his legal journalism.
A magna cum laude and Phi Beta Kappa graduate of the University of Rhode Island, Bowden earned his Juris Doctor degree from the University of Maine and actively practiced law for several years before returning to journalism. In 1999 he co-founded the Shakti Sadhana Group, which collected, published and hosted discussions of Hindu Shakta scriptures. He and Amritananda met in 2003 and collaborated on a number of projects together.
Bowden is also an accomplished artist, whose paintings have been featured in both group and solo gallery shows. He lives in Rhode Island with his wife Anna and their two sons.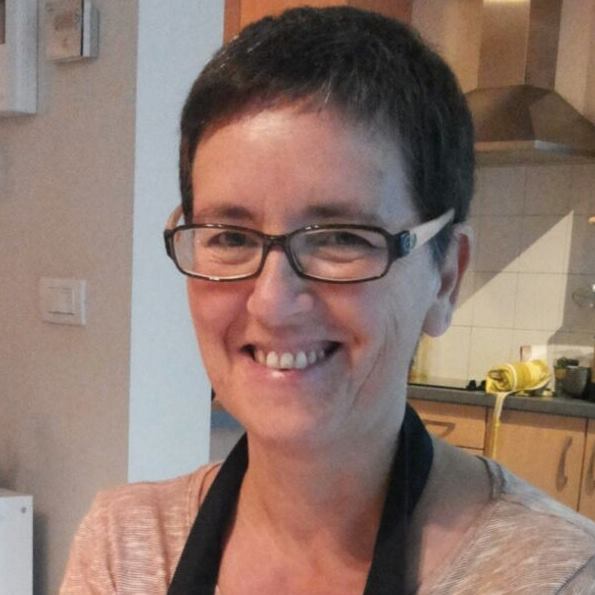 Lucia Vimercati is an Italian Yoga teacher and certified macrobiotic and ayurveda cook. She has also taken various raw cooking trainings with prominent Italian raw chefs. She is currently based in Brussels and has been offering her yoga and cooking classes and workshops in Italy, Germany and Belgium. For more info www.luciavimercati.com 
Lucia Vimercati è un'insegnante di yoga italiana attualmente basata a Bruxelles. Da sempre appassionata di cucina sana, si è diplomata come cuoca ayurvedica e macrobiotica e ha partecipato a corsi di cucina raw con alcuni chef crudisti italiani. Ha offerto i suoi corsi e workshop di Yoga e cucina in Italia, Germania e attualmente lavora in Belgio. Per maggiori informazioni www.luciavimercati.com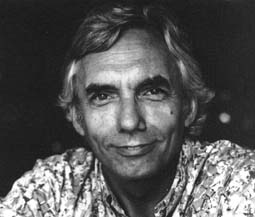 Georg Feuerstein, Ph.D. became interested in Yoga in his early teens and has increasingly studied Yoga philosophy and history since then. He did his postgraduate studies in England and has authored over 50 books—not all on Yoga and including a couple of poetic titles. His major works are The Encyclopedia of Yoga and Tantra (Shambhala 2011), The Yoga Tradition (Hohm Press 2008), Yoga Morality (Hohm Press, 2007), The Deeper Dimension of Yoga (Shambhala) and The Bhagavad-Gītā: A New Translation (Shambhala 2011).
Georg A. Feuerstein lived a profoundly productive life of humble service and made a peaceful, conscious exit from this world on Saturday, August 25, 2012 near his home in Southern Saskatchewan, due to complications from diabetes.  His final transition occurred after a 9-day journey of loving resolution in which he was surrounded and supported by his wife Brenda and many spiritual friends.
His legacy of scholarly contribution to the global Yoga community is vast and awe inspiring, to which we all owe a huge debt of gratitude.  His work will be lovingly continued and directed by his Beloved partner, lover, friend and wife, Brenda Feuerstein.
For more information about Georg and the distance learning course still conducted by Brenda click here.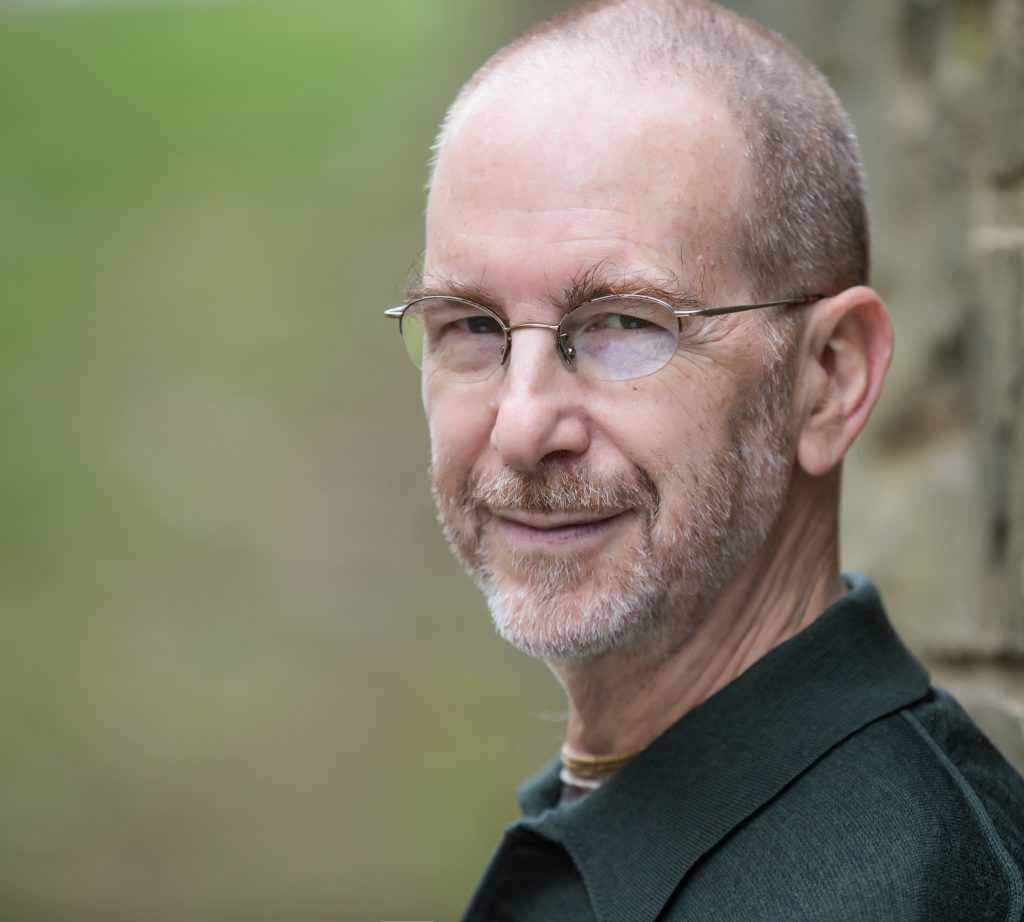 Hari-kirtana dasa is the author of In Search of the Highest Truth: Adventures in Yoga Philosophy. He's been practicing yoga for the better part of 40 years, teaches yoga classes, leads yoga and meditation workshops and retreats, and teaches as a faculty member of numerous Yoga Teacher Training programs. He lives with his wife in Washington, D.C. You can learn more about Hari-kirtana by visiting his website: http://www.hari-kirtana.com/
Find out more about his upcoming workshops and events in the Washington DC area here.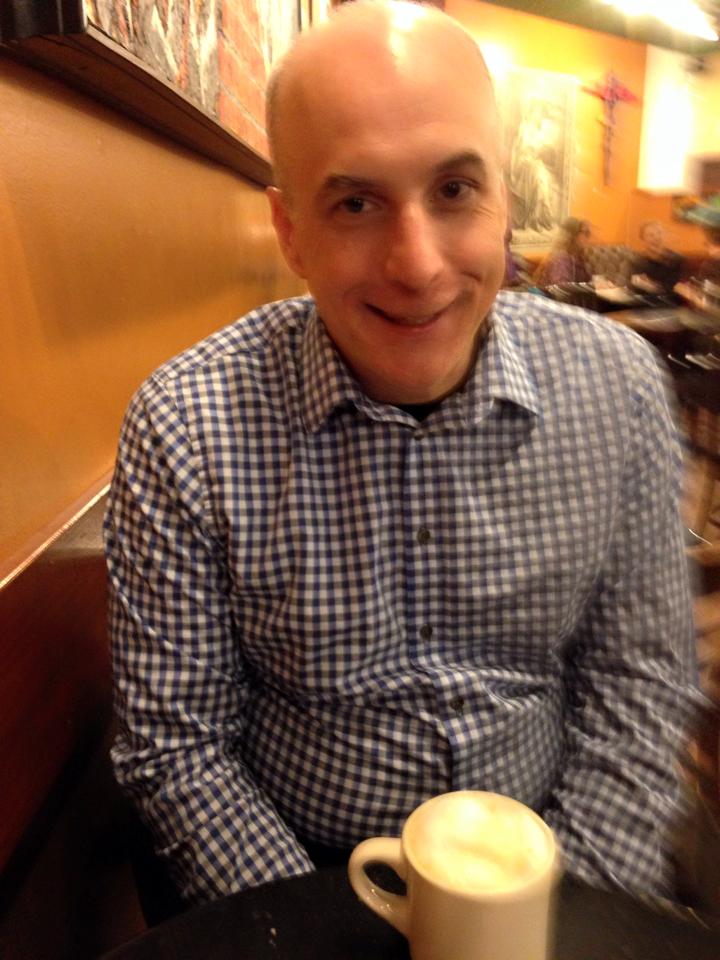 Chris Livanos is a yoga instructor in Madison, WI and a professor in the Center for South Asia and the Department of Comparative Literature at the University of Wisconsin.  After years of studying Sanskrit and Indian religions and having a yoga instructor for a mother, Chris finally started doing yoga on an ER doctor's suggestion after throwing out his back.  He fell in love with the practice immediately and has never looked back.
Chris offers teacher training modules on asana instruction as well as yoga philosophy, Sanskrit and the history of yoga.  With a passion for making yoga available to all, Chris offers yoga classes in English and Spanish.
When he is not teaching yoga or subjects including Sanskrit Literature, Comparative Religion, and Bhakti poetry, Chris can often be found with his wife Michelle walking their four dogs around the streets of Madison or stand-up paddleboarding on Madison's lakes.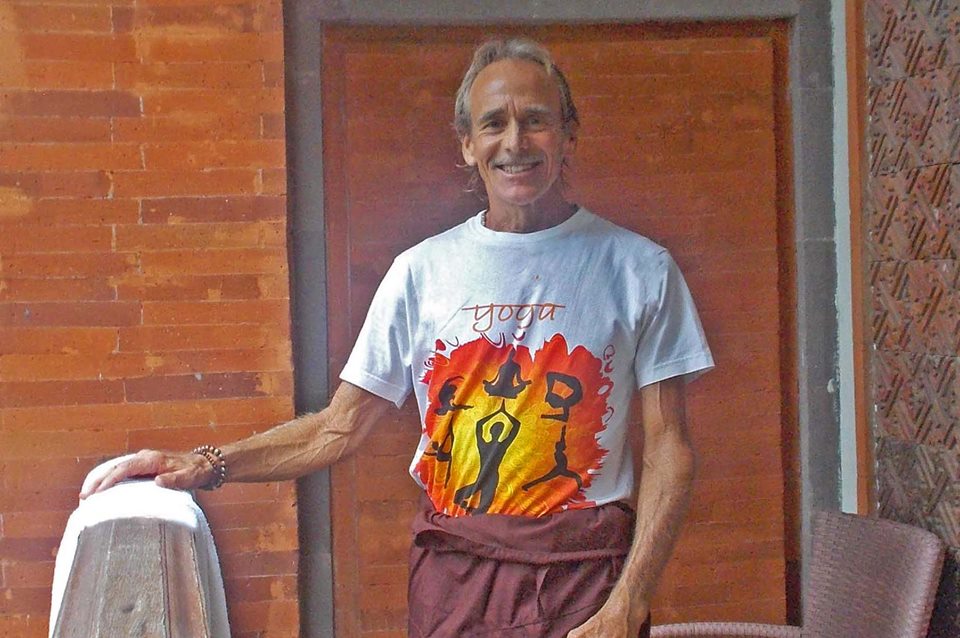 Doug Swenson began his study of yoga in 1969. He has had the fortune of studying with many great teachers including Dr. Ernest Wood, K. Pattabhi Jois, David Williams, Nancy Gilgoff, Ramanand Patel, and others.
Doug is a master yoga practitioner, philosopher, poet and dedicated health advocate. He has incorporated influences from several different yoga systems along with his passion for nutrition and the environment to develop his unique approach. Over the years he has authored several books; "Yoga Helps", "The Diet That Loves You Most", "Power Yoga for Dummies" and "Mastering the Secrets of Yoga Flow".
Doug is a Registered Yoga Teacher with the Yoga Alliance and travels extensively offering workshops, retreats and teacher training courses around the world. Don't miss the opportunity to study with one of the worlds top instructors. Doug's classes are always invigorating and inspirational and his supportive style of teaching and keen sense of humor send his students home with a smile on their face and a softness within their heart.  Find out more at http://www.sadhanayogachi.com.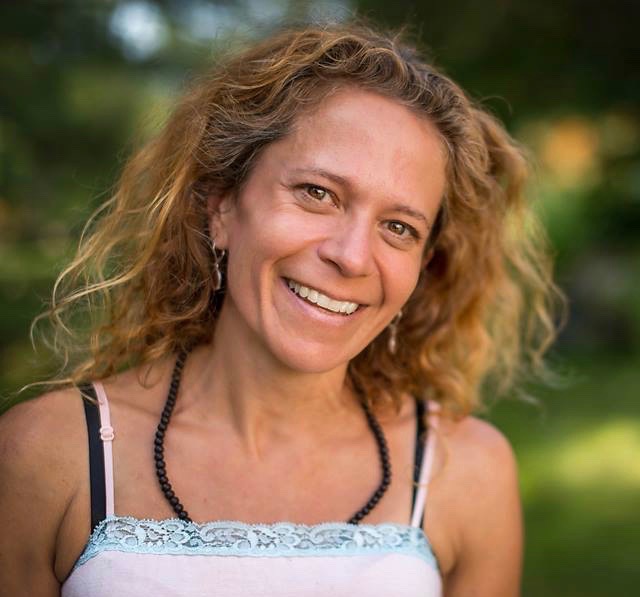 Kerry Fantelli has had her feet planted in two seemingly different worlds for quite some time. She has been practicing medicine for 18 years. She is currently working at The University of Vermont at The Center for Health and Wellbeing. She is a certified, licensed Physician Assistant. She loves medicine and caring for people. She also practices and teaches yoga, and has been a yoga instructor for over 11 years. She infuses breath work, meditation, and mindfulness work in her classes as well as a lot of humor.
Kerry also shares her writing during her classes.  She has been writing for many years.  Her recent work reflects her intentions, manifestations and insights.
Kerry's writing is a blend of her personal experiences and inspiration that she receives through Nature, spirit and her beloved daughter, Thabitha.