About
Brahmaloka or Bust is an online yoga magazine developed by Chris Kiran Aarya and Maya Devi Georg.
About Chris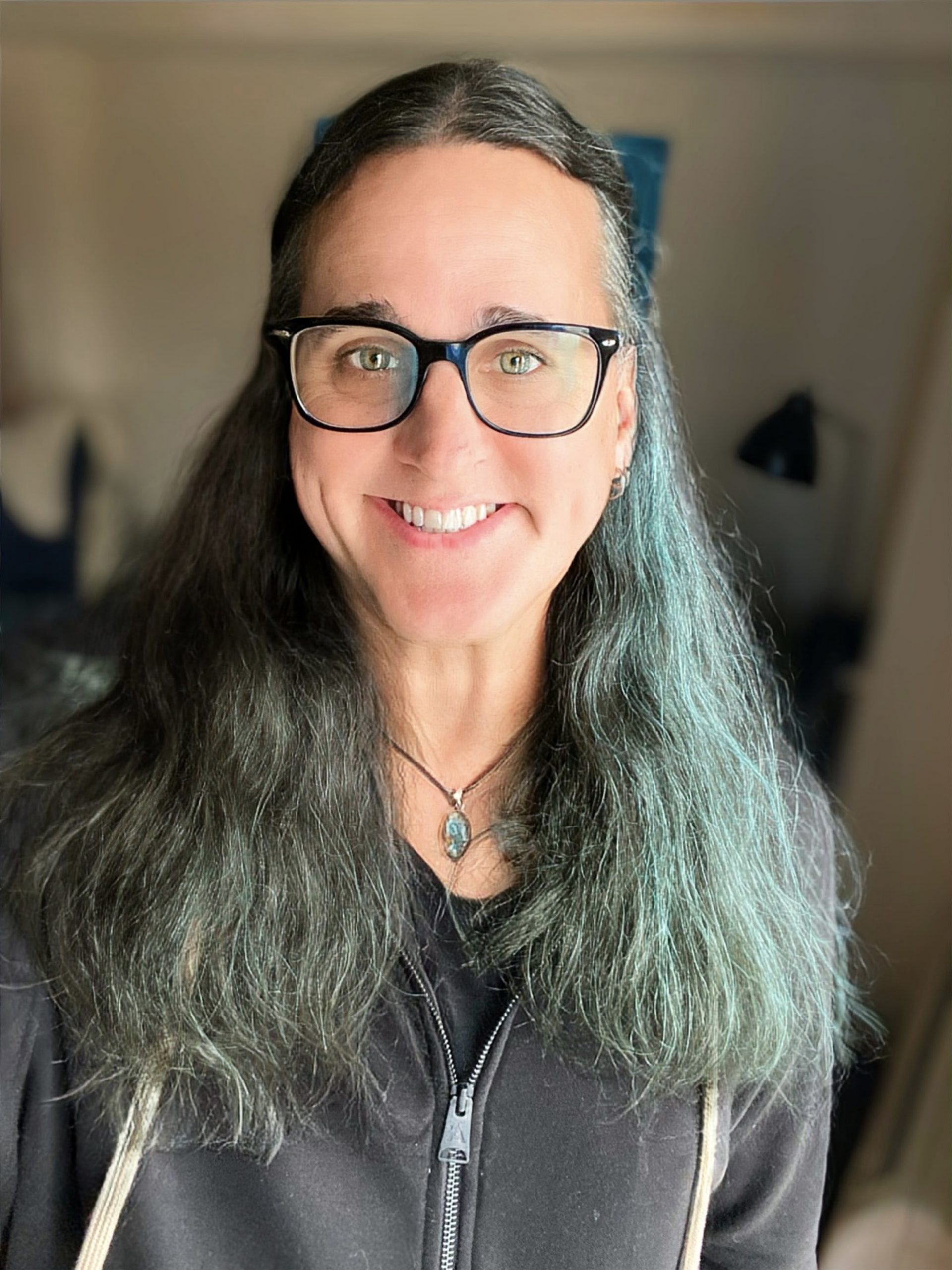 Chris (Kiran Aarya), ERYT 500, YACEP, is a yoga teacher, mystic, and writer based in Greece. Sincerely seeking transformation through spiritual sadhana and the integrity of daily living are what Chris most values on their journey as a teacher and student. A dedicated yoga practitioner and teacher (who first learned from their mother at the age of seven), Chris combines three decades of practice along with over two decades of group fitness and outdoor leadership experience into their teaching as they enjoy helping students break through to new levels of ability and self-belief.  While their classes vary, Chris' signature style has evolved from a vinyasa-based mix infused with humor and kick-your-asana power flow sequences, into a more therapeutic and contemplative style aimed at healing, renewal and transformation.
In 2010, Chris founded Grassroots Yoga in Albuquerque, New Mexico and in 2007, received their spiritual name Kiran Aarya  "light of the divine") from Swami Mukesh-Ji.  They trained with Doug Swenson and his multi-faceted vinyasa style of yoga; Sadhana Yoga Chi.  Chris' influences also include Ramesh Bjonnes, David Swenson, Bo Forbes, and Tias Little.
Together with partner Maya Devi Georg, they co-lead the Brahmaloka Yoga School and teach at various studios teacher trainings, and festivals around Europe.  Chris has been a presenter at the Chamonix Yoga Festival, Thessaloniki Yoga Festival, Flagstaff Yoga Festival, New Mexico Yoga Conference, Namaste Yoga Festival (Munich), Regensberg Yoga Festival, and the Sedona Yoga Festival.
A former warrior, journalist, and diplomat, Chris has written for or appeared in Yoganonymous, Mantra Magazine, Origin Magazine, Elephant Journal, Brahmaloka or Bust, Yoga Nova Magazine (France) Flow Yoga Magazine, YogaWorld (Greece), Joga ABC (Poland), LA Yoga, Integral Yoga Magazine, Yoga Journal Online, ForWoman (Greece), ESPN, Politico, Soccer Times, Kathimerini (Greece), Europe's World (Belgium), Tidningen Naeringslivet (Sweden), Liberal (Greece), European Business Journal, Ptisi (Greece), Guildhall (Ukraine), and the American Foreign Policy Journal.   Their work has been translated into German, Greek, French, Polish, Italian, and Spanish.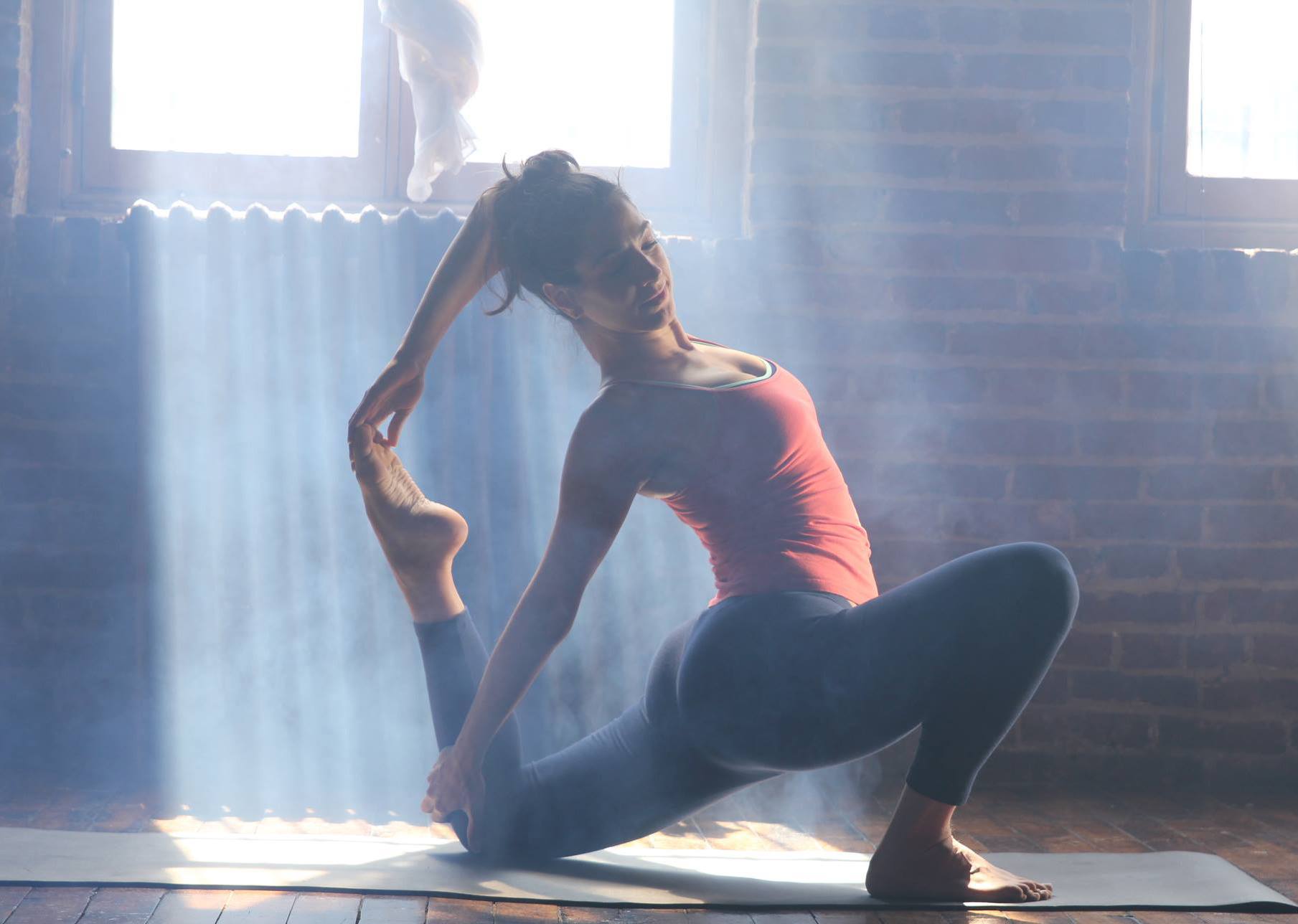 Maya Devi Georg is a yoga teacher and writer. A native New Yorker living in Greece, she was lucky to have studied extensively with Swami Bua, Swami Jnanand, and Dharma Mittra, as well as having been initiated into many practices by Yogi Gupta (Swami Kailashananda).

Taking the many teachings she received from her teachers she developed, with her partner Chris (Kiran Aarya), Brahmaloka Yoga – a deliberate form of yoga asana that is deeply meditative and precise. In Brahmaloka Yoga each movement and posture is unpackaged in a sequential manner to help prepare students for the next level of practice, rapidly developing the body and mind to go beyond preconceived limitations and attain a true yoga practice.
Teaching since 2002, she has taught throughout North America and Europe in universities and elementary schools, synagogues and community centers, studios, gyms, and conference rooms. She has taught adults, children, seniors, and expectant mother, as well as professional athletes, dancers, and gymnasts, that were recovering from injuries. She has been assisting in teacher trainings since 2004, and began conducting her own trainings in 2009. She continues to teach with her partner all over Europe and the United States.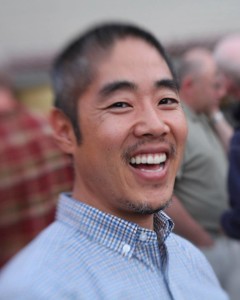 Advice, assistance and moral support provided by the amazing Miko Matsumura!