Ethical Clothing For Ethical Yogis ~ Maya Devi Georg






by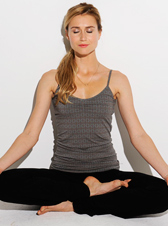 I recently called for a boycott of Lululemon. I did it because I felt that the corporate face of yoga should adhere to some small part of yoga philosophy. But as I researched the company I realized that their business methods should not be supported by anyone that has an interest in preserving our planet and our humanity.
The response was mostly positive. But many people claimed that the use of sweatshop labor was the norm, that the production of textiles and garments will always produce pollution, that businesses simply operated in this manner and there was no other alternative. And this isn't true.
There are hundreds (if not thousands) of ethical companies that pay their workers well, do their part to preserve the environment, care about their communities, and care about their customers. And many produce yoga clothes.
Yes, we can shop from second hand stores, and trade with our friends. But if we want to see businesses in the future treating employees humanely and finding alternatives to pollution producing manufacturing, we must support those businesses.
Supporting these companies now will only set a precedent for the future!
"Every dollar you spend . . . or don't spend . . . is a vote you cast for the world you want."― L.N. Smith
Here is just a small list of some ethical clothing companies:
GGO Clothing
Perhaps one of my personal favorites. Organic bamboo, made in the USA. Fantastic quality, great colors, accurate sizes, and using a renewable resource. They also have a men's line.
Yoga Styles
Based out of Phoenix, Arizona, this company also offers a men's line, as well as line of organic clothing and yoga accessories.
Dear Lil'Devas
Canada's ethical alternative to Lululemon. The company's mission is to spread "good vibes" by hand making clothing that is comfortable and all-natural. They carry men's and women's clothing.
Om Girl
This company is dedicated to leaving as small a carbon footprint as possible. Organic materials are used and a portion of proceeds are given to various charities. Unfortunately, Om Girl only carries women's clothing.
Fair Indigo
This company offers organic, fair trade garments, toys, and ornaments, for men, women, and children.
Shining Shakti
Organi and hand-dyed garments made in California. These garments are bright, fun, and flirty. Garments are available for women and children.
Queen B Athletics
Based in County Cork, Ireland, this company is dedicated to creating athletic clothes for women. Primarily focused on rowing, these garments are ideal for yoga, running, and every type of physical activity for women.
Purusha People
This small company began as an etsy shop and has grown. Still handmade in California, this company also offers underwear.
Patagonia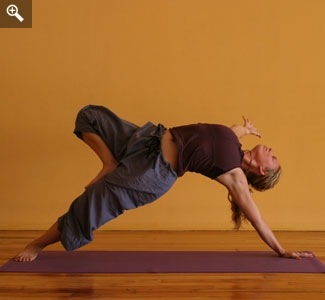 While all the other companies on this list are small, Patagonia is a large publicly traded corporation, and they are highly ethical. Caring about the environment, their employees in both stores and factories, animal welfare, and their social responsibility, they set a great example of corporate responsibility for all other clothing companies!
I promote these companies because I believe in what they are doing. I get no kick-backs in the way of free clothing, promotion, or in any other way. I am not a 'brand ambassador' for anyone. I just feel that I have a responsibility to do the best I can, and also help by educating everyone I can.
Let's not beat ourselves up for buying from unethical companies in the past. It is time consuming and difficult to research everyone we shop from, but with this knowledge we can start paving the way for ethical companies to be become the norm in the future!